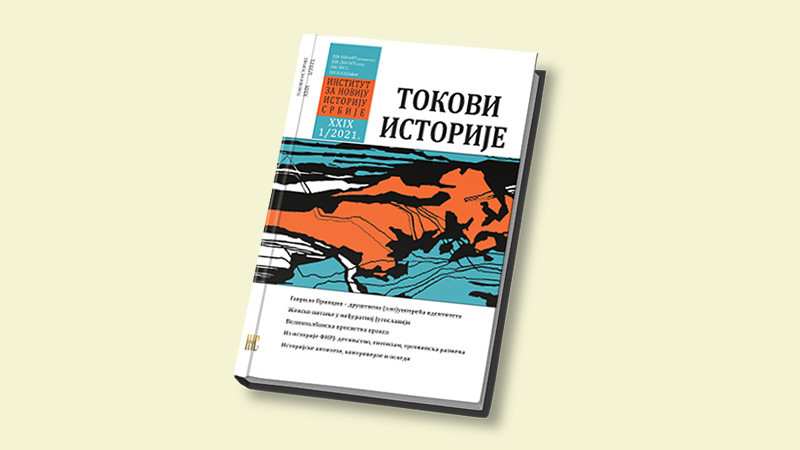 CURRENTS OF HISTORY 1/2021
The first annual issue of the Currents of History (1/2021) has been published. The latest issue of the Journal features articles on the revolutionary nature of the Sarajevo assassination and its later socio-political (mis)uses, on the controversies surrounding Serbia's World War I losses, the woman question in the interwar Yugoslavia, Greater Albania's educational policy in Kosovo and Metohija, purges of "Titoists" in the Soviet Occupation Zone of Germany, Yugoslav-Romanian economic relations, and the Pioneer Town in Zagreb, as well as theoretical articles about the principles of the Left's counter-memory and counterfactual history, and published sources from the Russian archives on the Coup d'Etat of May 1903, among others.
The latest issue of the Currents of History is accessible on the Journal's website.
Currents of History is an academic journal of the Institute for Recent History of Serbia, that publishes academic articles, essays, polemics, reviews, information on conferences, and historical sources related to the contemporary history of Serbia, Yugoslavia, and the Balkans.