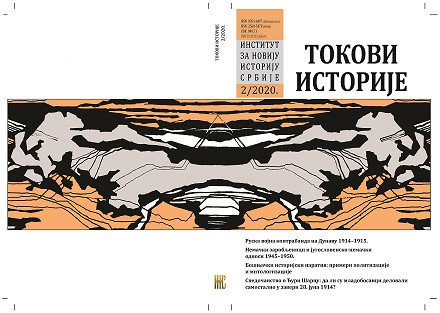 A new issue of the scientific journal "Tokovi istorije" 2/2020 has been published
whole content you can download here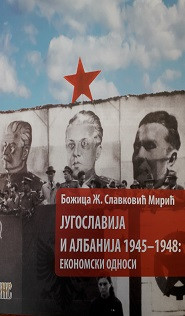 Božica Slavković Mirić's new book on Yugoslav-Albanian relations
The latest book by PhD Božica Slavković Mirić entitled "Yugoslavia and Albania 1945-1948: Economic Relations" has been just published by INIS. The book is written in Serbian and it is dedicated to Yugoslav-Albanian relations in the first post-war years with an emphasis on economic relations. The work is a product of original research work on archival material, with a reference to the latest relevant literature.


you can see the content of the book here
Instructions for purchasing INIS editions
All editions of INIS, which are not sold out, can be purchased at the institute's office.

You order publication or ask aditional questions via email racunovodstvo@inis.bg.ac.rs

or by phone 00 381 11 3398-941

You cam contact us every working day from 10 am to 2 pm

Best regards,

INIS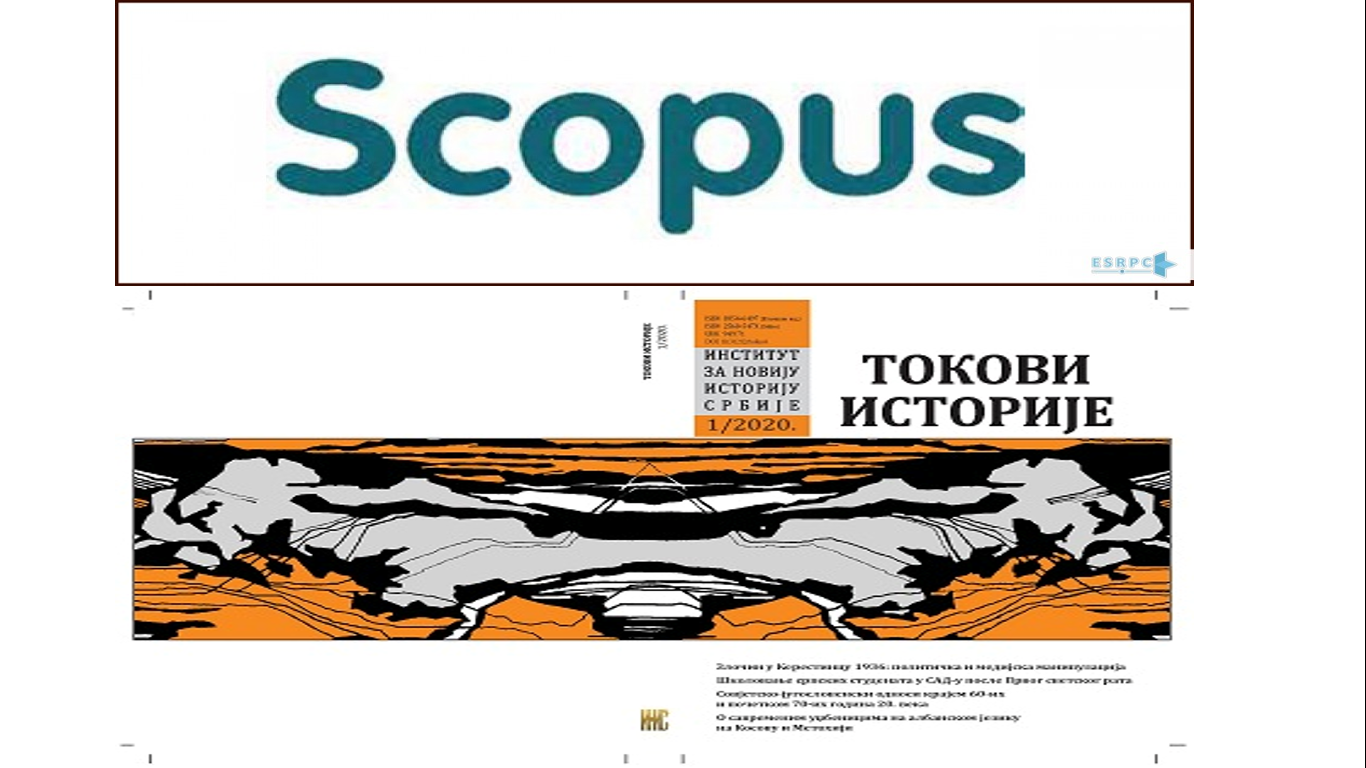 Tokovi istorije accepted into Scopus!
After a complex evaluation process, our journal Tokovi istorije has been accepted into Scopus, the largest digital database of abstracts and citations of peer-reviewed literature (scientific journals, books and conference proceedings).
Within the next three months, the Scopus Source Collection Management Department will initiate the indexing process of our journal.
Timeline of evaluation you can see
here
Editorial board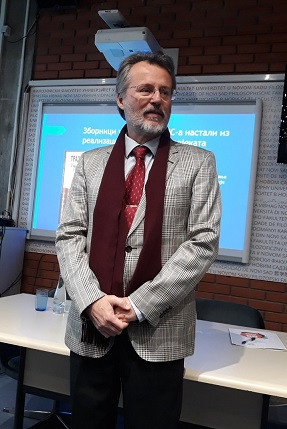 Interview with Dr. Mile Bjelajc: "Perception of Serbia in the world as "little Russia" greatly determines our destiny"
Dr. Alexander Silkin, historian and senior research associate at the Institute of Slavic Studies at the Russian Academy of Sciences, has published a scientific interview with Dr. Mile Bjlejac, principal research fellow and director of the Institute for Recent History of Serbia, in the scientific journal Историческая экспертиза.

The interview, which was conducted in Serbian and translated into Russian by Dr Silkin, addresses a number of topics from Serbian history in the last two centuries which directly reflect on the present problems of the Serbian state in international relations, as well as Serbia's perceptions in diplomatic circles.



You can read the full interview in Russian here.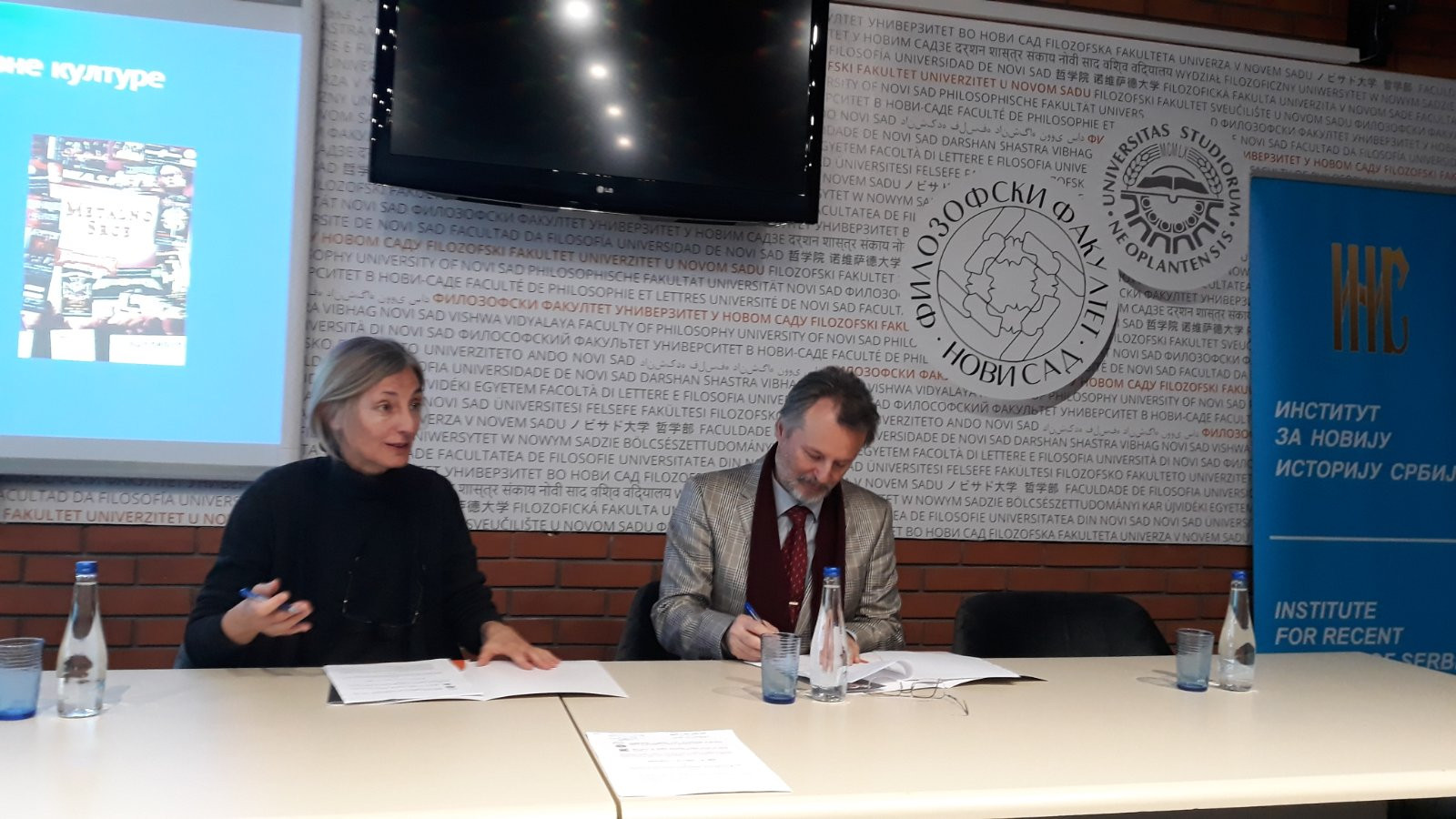 Agreement signed between the Faculty of Philosophy, University of Novi Sad and INIS
One of the primary activities of the Institute for Recent History of Serbia is reflected not only through scientific activity, but also through cooperation with renowned institutions in the field of science, culture and education. For several years members of INIS had successful and fruitful cooperation with the history department of the Faculty of Philosophy in Novi Sad as guest lecturers.
The solemn act of signing took place on March 6, 2020 in the ceremonial hall of the Faculty of Philosophy. The protocol on cooperation was signed by the Dean Prof. Ivana Živančević-Sekeruš PhD, Mile Bjelajac PhD, Senior fellow and Director of the Institute for Recent History of Serbia and Head of the Department of History Prof. Ivan Jordovic PhD. The protocol defines lecturing by Instute staff at the Faculty, use of Faculty library, joint publications, conferencess, etc.

GREAT SUCCESS! Project approved to INIS associates
The project "Yugoslavia's Comparative Historical Experience with the Policies of Alliance- making and Neutrality/Non-Alignment", submitted by the team of researchers from the Institute for Recent History of Serbia, was awarded funding within the Program for excellent projects of young researchers (PROMIS) funded by the Science Fund of the Republic of Serbia.
The Principal Investigator of the project during the following two years will be PhD Srđan Mićić, research fellow at the Institute for Recent History of Serbia. Other team members include research fellow PhD Jovan Čavoški, research fellow PhD Aleksandar V. Miletić, researcher Natalija Dimić, and PhD Aleksandar Životić, Associate Professor at the Faculty of Philosophyin Belgrade.
It is important to outline some facts. Kolleagues won the funds in the competition with of 585 projects where only 59 were awarded funding.
From the approved projects, only 6 come from the field of humanities and social sciences, among them being the project "Yugoslavia's Comparative Historical Experience with the Policies of Alliance-making and Neutrality/Non-Alignment".
CONGRATULATION!
http://fondzanauku.gov.rs/wp-content/uploads/2020/03/PROMIS-List-of-projects-accepted-for-funding-1.pdf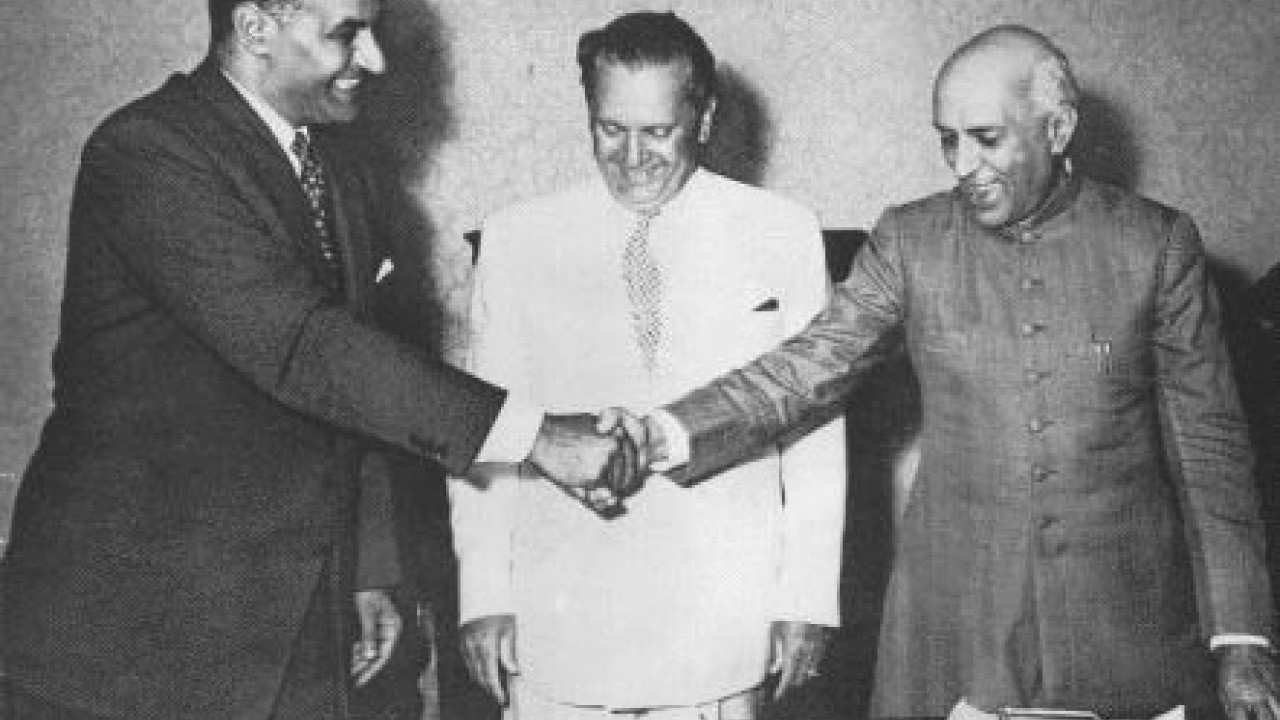 From Alignment to Non-Alignment: Yugoslavia Discovers the Third World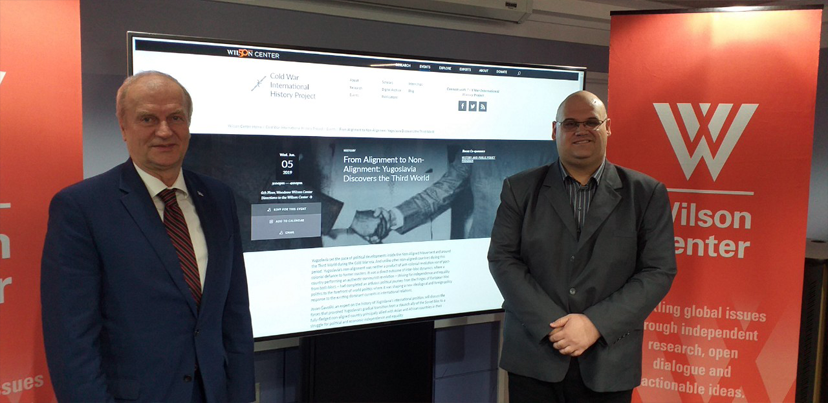 Yugoslavia set the pace of political developments inside the Non-Aligned Movement and around the Third World during the Cold War era. And unlike other non-aligned countries during this period, Yugoslavia's non-alignment was neither a product of anti-colonial revolution nor of post-colonial defiance to former masters. It was a direct outcome of inter-bloc dynamics, where a country performing an authentic communist revolution – striving for independence and equality from both blocs – had completed an arduous political journey from the fringes of European bloc politics to the forefront of world politics where it was shaping a new ideological and foreign policy response to the existing dominant currents in international relations.
Jovan Čavoški, an expert on the history of Yugoslavia's international position, will discuss the forces that provoked Yugoslavia's gradual transition from a staunch ally of the Soviet bloc to a fully-fledged non-aligned country principally allied with Asian and African countries in their struggle for political and economic independence and equality.
Focusing on Marshal Tito's visits to India and Burma in 1954-55 and his subsequent meetings with key non-aligned leaders like Nehru, U Nu, and Nasser, and drawing on research in Serbian, Indian, Burmese, Chinese, Russian, and American sources, Cavoski will show the origins of a political phenomenon that would eventually become better known as global non-alignment.
Dr. Jovan Čavoški is a researcher at the Institute for Recent History of Serbia in Belgrade. In 2014 he completed his PhD in diplomacy/diplomatic history at the Peking University, School of International Studies. His thesis, written and defended in Chinese, dealt with China's policies towards the rising strategy of nonalignment in the 1950s and 1960s. His research focuses on the Cold War in the Third World, comparisons between the foreign policies of China, Yugoslavia, India, Myanmar, and Indonesia towards that region. He is also interested in superpower influences in the Third World and the rise and evolution of the concept of neutralism and nonalignment in world affairs. Thirty of his articles have been published or are in the process of publication in leading journals and volumes in Serbia, China, Russia, Britain, Germany, Indonesia, Myanmar, Algeria, and the United States. In 2009, he published his first book "Yugoslavia and the Sino-Indian Conflict, 1959-1962" (Belgrade: Institute for Recent History of Serbia), while his second book "Distant Countries, Closest Allies: Josip Broz Tito, Jawaharlal Nehru and the Rise of Global Nonalignment" was published by the Nehru Memorial Museum and Library in 2015.