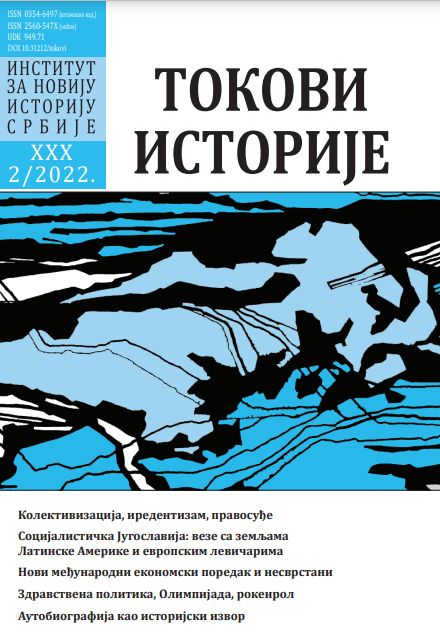 Currents of History 2/2022 has been published
The second issue of Currents of History for 2022 has been published. It consists of
scholarly papers focused on relations between socialist Yugoslavia with European leftists,
countries of South America and the Non-Aligned Movement, on collectivization, irredentism,
justice, health policy, sports, popular culture and autobiography as a historical source.
The latest issue of the Currents of History is accessible on the Journal's website:
https://tokovi.istorije.rs/eng/archives/23/2022/04/27/12022.html
Currents of History is an academic journal of the Institute for Recent History of Serbia
that publishes academic articles, essays, polemics, reviews, information on conferences,
and historical sources related to the contemporary history of Serbia, Yugoslavia, and the
Balkans.