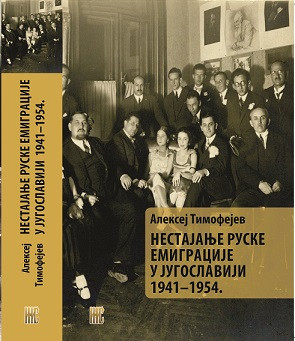 Alexey Timofiev's new book - "The Disappearance of Russian Emigration in Yugoslavia"
The new book by professor PhD. Aleksej Timofeev deals with the analysis of the disappearance of the Russian emigration in Yugoslavia from the beginning of the Second World War to 1954. The book deals with the study of Russian emigration during two turbulent periods - the Second World War and the post-war conflict of Yugoslavia with the USSR and its allies.
The content of the book you can see here.